#152: Janice Berliner on
Brooke's Promise
Podcast 4
Janice Berliner is the program director of the Bay Path University Master of Science in Genetic Counseling Program, and the author of Brooke's Promise, her first novel. She joins the podcast to discuss genetic counseling for infertility and pediatric conditions, in the context of Brooke's diagnosis of a severe genetic illness, which uncovers deep and shocking secrets that her family has to overcome in order to reconcile its future. Janice and Kira discuss genetic illness, the hope and healing revealed in the story, and Janice's next novel, In Good Conscience, coming soon.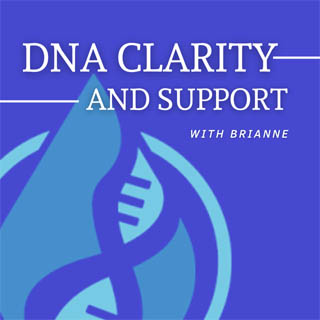 When genetic disease leads to a surprise family DNA discovery
Podcast 3
What happens when things go sideways in the world of DNA testing? Join Janice and Brianne Kirkpatrick, genetic counselor and owner/founder of WatershedDNA, to hear about hereditary genetic diseases, unexpected family relationship discoveries, accidental incest, and other ethical challenges faced by the characters in Brooke's Promise. Janice talks about social stigma, thoughts of pregnancy termination, grappling with the diagnosis of a life-limiting disease in an infant, and uncovering upsetting information about genetic family relationships that brings everything into question.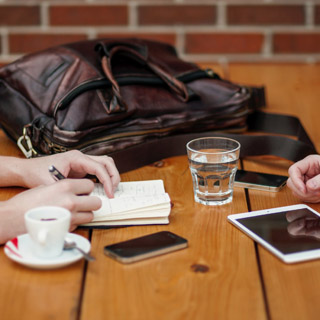 Episode 1.13
Janice Berliner

Podcast 2
Covid19 staying-at-home has left many of us hoping to write our first novel. Janice Berliner did it. She finished her first novel well before the current crisis. After a mid-career Cancun inspired revelation, Berliner merged fiction with expertise from her lifelong career in genetic counseling. Berliner joins the podcast to discuss genetics and writing. She offers frank observations emerging from decades of revelations in genetics, science and the work of genetic counseling.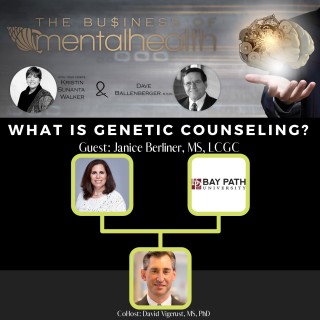 What Is
Genetic Counseling?

Podcast 1
Join Janice Berliner and Dr. Dave Vigerust with Kristin as they discuss the field of Genetics and explain exactly what Genetic Counseling is and why it is invaluable. The field of mental health is in dire need of genetic counselors. Janice discusses her shift from the clinical world of genetics to that of being an educator. We also talk about society's overall lack of understanding, with the advent of commercialized DNA genetics testing kits such as 23andMe, about what genetics testing is...
LATEST BLOG POSTS
Raise your hand if you know what Usher syndrome is. No? Probably not too many people do, but it happens to be the most common cause of hereditary deafblindness. A couple of weeks ago, I had the incredible pleasure and honor of meeting Nancy O'Donnell...
Finding your work-life balance If you're anything like me, you're having trouble with work-life balance. Technology makes us accessible around the clock, and a pandemic leading to many of us working from home means we never go home from work. The des...